-
following on the heels of the SGTCS that was just completed I've decided to get the next series rolling.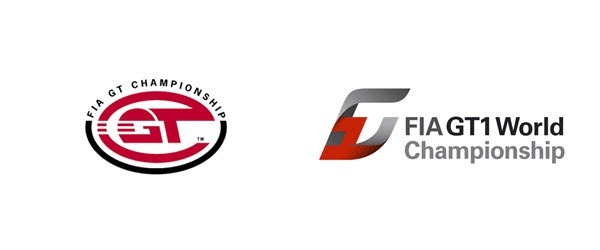 THIS SERIES WILL RUN
TUESDAY
NIGHTS AT 9 PM EST, RACING WILL BEGIN 30 MINUTES LATER SHARP. VEHICLE SPECS WILL BE STRICTLY ENFORCED VIA PRE-RACE CHECK. AS FOLLOWS:
9:00PM EST -ROOM OPENS (PRACTICE)
9:20 PM EST -SPEC CHECK (QUALIFYING BEGINS)
9:35 PM EST -RACE BEGINS
WE WILL RUN ONE RACE PER NIGHT (40-50 MINUTE RACE)
SCHEDULE
1/02/13: CAR SELECTION



1/08/13: PRESEASON SUZUKA 15 LAPS



1/15/13: MONZA, 25 LAPS

1/22/13: MADRID, 30 LAPS

1/29/13: "GT SERIES TRACK 1", 40 LAPS

2/05/13: SPA, 25 LAPS

2/12/13: FUJI SPEEDWAY/F, 40 LAPS (DOUBLE POINTS)

2/19/13: NURB 24H (24H SIM) 9 LAPS (DOUBLE POINTS)
SCORING
1ST____16PTS
2ND____15PTS
3RD____14PTS
4TH____13PTS
5TH____12PTS
6TH____11PTS
7TH____10PTS
8TH_____9PTS
9TH_____8PTS
10TH____7PTS
11TH____6PTS
12TH ___5PTS
13TH____4PTS
14TH____3PTS
15TH____2PTS
16TH____1PT
*1 BONUS POINT FOR FINISHING WITHIN THE 3:00 TIMER.
RULES
*CLEAN RACING AS ALWAYS
*OPEN TIRE SELECTION
*WEATHER TRACKS WILL BEGIN WITH CHANGEABILITY AT 10 AND WEATHER AT 25%
*DAMAGE: LIGHT
*MANDATORY PIT-STOP EVERY RACE, FAILURE TO FOLLOW THIS RULE WILL RESULT IN A DQ.
*NO AIDS EXCEPT ABS
*RACING ETIQUETTE REMINDER...
viewtopic.php?f=4&t=12
*DISCONECTS WILL BE TREATED LIKE ENGINE/CAR FAILURE
*ANY INCIDENTS NEED TO BE BROUGHT TO MY ATTENTION OR WANDERLUST FOR REVIEW.
*ROLLING STARTS SINGLE FILE 75MPH.
*TIRE WEAR/FUEL WILL BE SET TO NORMAL.
CAR SELECTION
CARS WILL BE SELECTED AT FIRST COME FIRST SERVED BASIS. BUT TO BE FAIR NO ONE CAN MAKE SELECTIONS TILL JANUARY 2ND 2013. I WILL CHECK THIS FORUM AT 12:01 ON THE 2ND AND SELECTIONS MADE BEFORE THEN WILL BE IGNORED. THIS WILL ALSO GIVE EVERYONE A CHANCE TO TRY ALL THE CARS AND ALSO PROVIDE FEED-BACK ON ANY CARS THAT MAY NEED TWEAKING.
NO REPEAT CARS, UNLESS MORE THAN 14 SIGN UP
. PLEASE PROVIDE YOUR THREE CHOICES IN ORDER AT THAT TIME.
DRIVERS
1. WILO28________TOMS SUPRA
2.VELOCI_2NR_____CLK TC
3.HEMIATA________XJ 220
4.AZZKKER________CAMARO LM
5.BROWILSON_____VIPER
6.FERRARIDUDE____F1 GTR
7.WANDERLUST____M3 GTR
8.ZERDUCK________R35 PROTO LM
9.FCYAA__________FORD GT
10.ROTAX_________VIPER
11.SUEDE_________FAIRLADY LM
12.TANGLED_UP____AUDI R8
13.LOCOSPEED_____C5R
14.JUCE1484______R35 LM
15.PEDROZAITER___CLK TC
16.TEXASTYME_____PANOZ
RESERVE
1.CCUEBAS
*IF ANYONE IS INTERESTED IN CO-HOSTING/HELPING ME PLEASE PM ME*
-